Sedation Dentistry in San Jose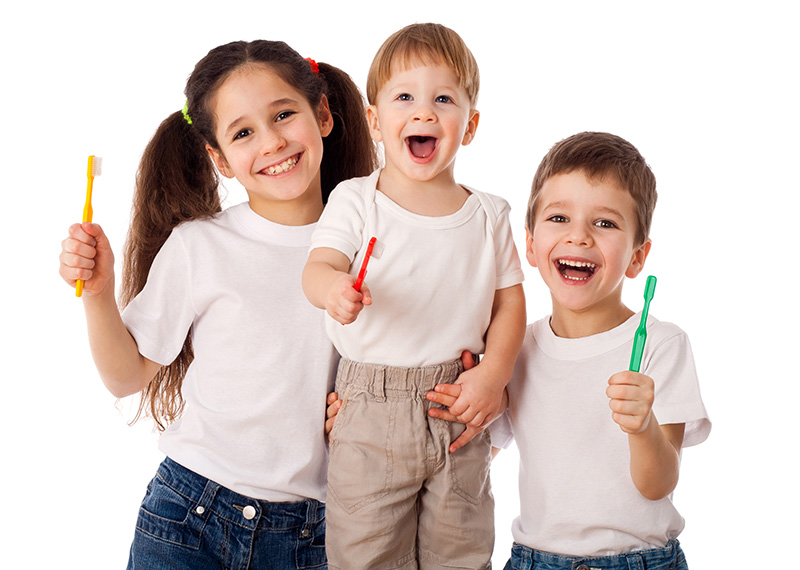 The comfort and well being of your child is our primary concern.
Boy in costumeAs pediatric dentists Dr. Navarro and Associates, are unique in offering a choice of nitrous oxide, oral sedation, and I.V. sedation with an anesthesiologist in office or hospital outpatient services for your children. They will discuss with you and your children which choice would be most appropriate for your child. We offer these options for delivery of dental care to help children in San Jose, Santa Clara, Milpitas, Saratoga and Cupertino have a pleasant and comfortable visit.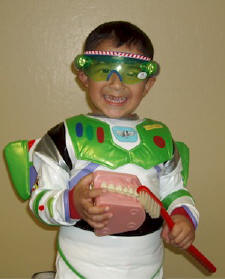 Conscious Sedation
Oral medication is a safe and effective method of helping most children relax and have a more successful, comfortable dental appointment. Dr. Robert Fisher and Dr. Marilou Navarro believe the goal of this treatment type is to achieve light or conscious sedation, not to put children to sleep. With the benefit of relaxing medication children may remember little about the appointment and return for a six-month check-up with less apprehension. While conscious sedation is not ideal for every patient, it certainly helps many by reducing anxiety and increasing their ability to cooperate.
I.V. Sedation
I.V. sedation is appropriate for patients with severe anxiety or lack of ability to cooperate due to their young age, and/or physical or mental disabilities. During I.V. sedation the patient is completely asleep with the care of a qualified anesthesiologist. Our anesthesiologists are experienced health care providers and are residency-trained. They utilize the most up-to-date medications, sophisticated monitoring techniques and state-of-the-art equipment to ensure the safety and comfort of our patients.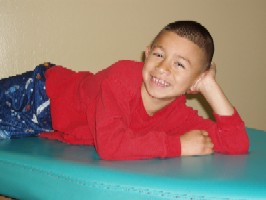 Hospital Dentistry
Boy in red shirtDr. Robert Fisher and Dr. Marilou Navarro believe that treating children's dental needs in the hospital may be necessary for a variety of reasons, including extreme anxiety (dental phobia), mental and physical special needs, or the extensive nature of the procedure. All procedures are performed on an outpatient basis so that children are only in the hospital for a few hours instead of overnight. The anesthesia and nursing staff are highly skilled, courteous and professional. help ensure a comfortable and safe experience for the patient.
Drs. Fisher and Navarro are staff members of Regional Medical Center and Valley Medical Center in San Jose, California.