Patient Info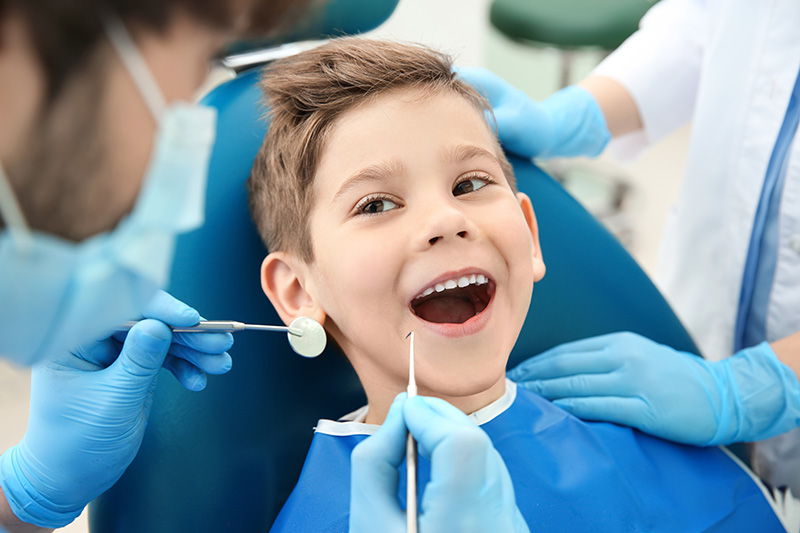 Drs. Robert Fisher and Marilou Navarro strive to create a fun, positive experience for your child that generates feelings of safety and self-confidence. You will accompany your child throughout the entire first appointment. Of course "shopping" in the toy box is the highlight of the day!
What to Expect
You can make the first visit to the dentist enjoyable and positive. If old enough, your child should be informed of the visit and told that the dentist and their staff will explain all procedures and answer any questions. The less to-do concerning the visit, the better.
It is best if you refrain from using words around your child that might cause unnecessary fear, such as "needle","shot", "pull", "drill" or "hurt". The office makes a practice of using words that convey the same message, but are pleasant and non-frightening to the child.
Your first visit will include:
A careful review of your child's health history.
An examination of teeth, jaws and oral soft tissues.
A thorough program of preventive home care including: brushing, flossing, diet, and appropriate use of fluoride.
A dental caries (cavities) risk assessment.
Information about Early Childhood Caries, which can be caused by inappropriate nursing habits, use of the bottle or sippy cups.
The latest facts about finger, thumb, and pacifier habits.
Information on growth and development of teeth and jaw structure.
If needed, a comprehensive treatment plan for your child's dental needs.
A financial estimate conveniently integrated with your dental insurance that helps you obtain your maximum benefit.
Beginning your child's dental visits early (at twelve months old) will provide your family with the knowledge and skills you need to keep his/her teeth cavity-free. Any early-stage tooth decay can be easily and quickly treated and long, extensive appointments can be avoided.
We strive to make each and every visit to our office a fun one!
---
No Cavity Club
2015 No Cavity Club iPAD Winner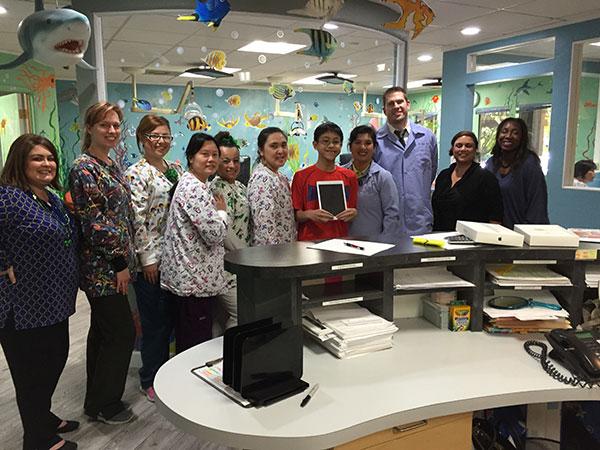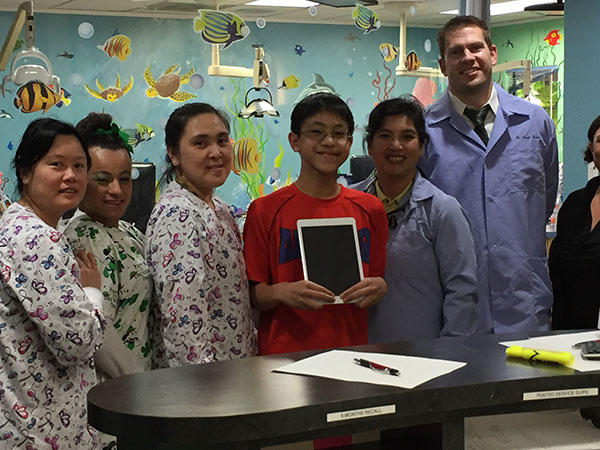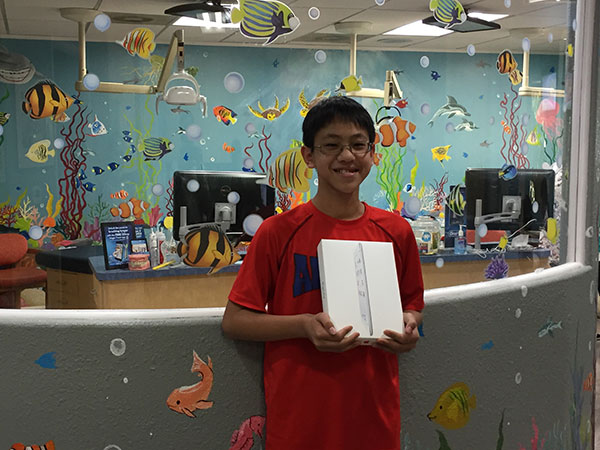 2014 No Cavity Club iPAD Winner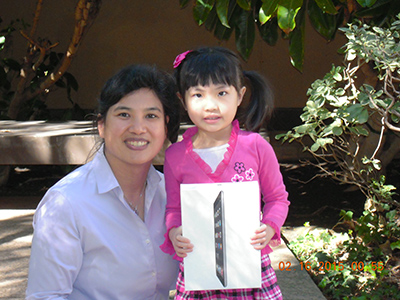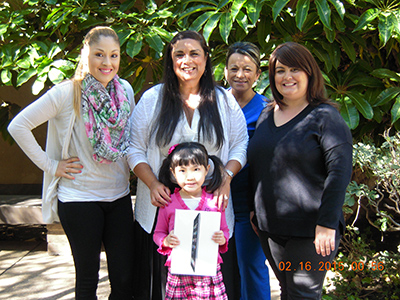 2013 No Cavity Club iPAD Winner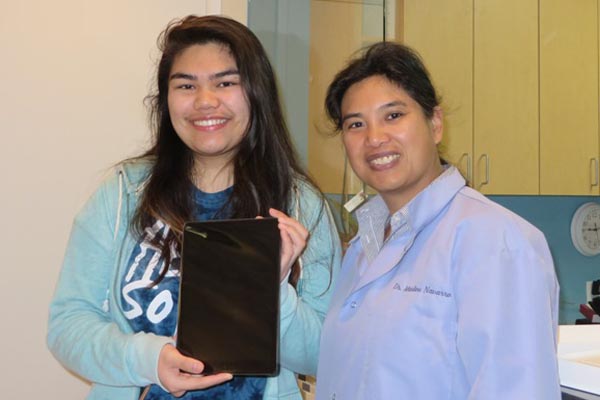 2012 No Cavity Club iPAD Winner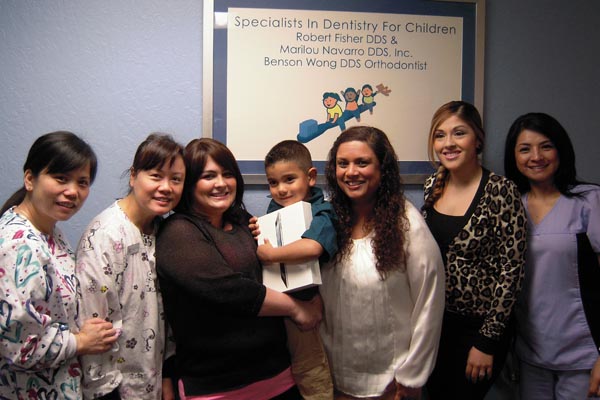 ---
Kids Fun
Personalized Coloring Book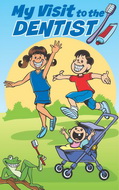 Your child will love having their own personalized coloring book from the dentist, and they can use it for years to come or you can preserve it in their scrapbook or baby book. It is fun and easy to use, try it yourself by clicking on one of the coloring books below.
Motivational Charts
Your child will enjoy healthy dental habits when they use these Motivational Charts.